SALA Book Club - "Americanah"
This month we're reading the best selling novel Americanah by Chimamanda Ngozi Adichie.
Ifemelu and Obinze are young and in love when they depart military-ruled Nigeria for the West. Beautiful, self-assured Ifemelu heads for America, where despite her academic success, she is forced to grapple with what it means to be black for the first time. Quiet, thoughtful Obinze had hoped to join her, but with post-9/11 America closed to him, he instead plunges into a dangerous, undocumented life in London. Fifteen years later, they reunite in a newly democratic Nigeria, and reignite their passion—for each other and for their homeland.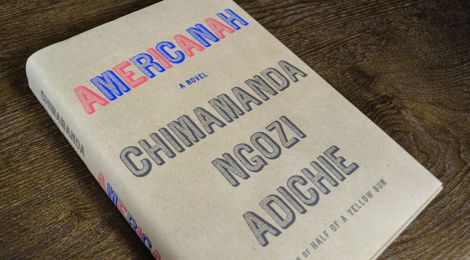 We have no theme or topic for what we read. Attendees each nominate a book for next month, and the final selection is made by a poll on our SALA Facebook group.
We will meet to discuss a new book on the 1st Sunday of each month. The person who nominated the winning book hosts at their home or a public location (coffee shop etc.) of their choosing.
This month Aurora will be hosting. We'll be meeting at Aroma Coffee and Tea Company in Studio City. Please double check the address as there are several coffee places called Aroma.

WHEN
June 04, 2017 at 4pm - 6pm
5 RSVPS