Escape Room - Apartment 205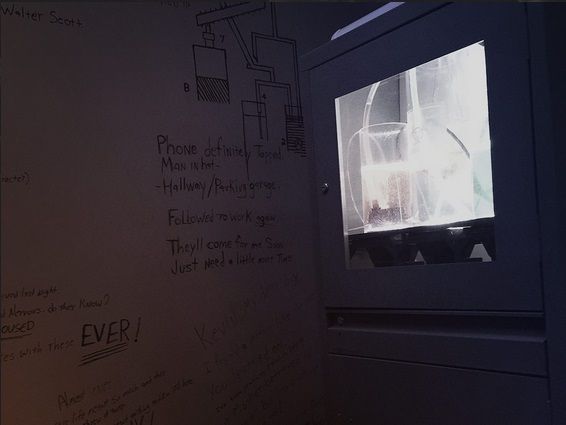 Escape Room – Apartment 205: The U.S Department of CyberSecurity has tracked a purchase of a bio-chemical bomb on Internet's black market, the Darknet. The track leads to an average apartment in the middle of Hollywood. The apartment belongs to a middle aged jeweler who's never been suspected of any crime. You are a team of special agents from bomb deactivation unit. You need to break into the apartment and find the bomb. There can be no mistakes. The city relies on you.
I've reserved the whole 6-person experience for us. To reserve your spot, RSVP here and Paypal the $30 ticket price (as a 'send money to friends') to gina@kpcomedy.com
These are so much fun. We have taken a tour of escape rooms all over Los Angeles. If you haven't done a puzzle room before, you won't be disappointed!
We can grab dinner ahead of time at The Counter if you want as well around 7 pm. It's a 5 minutes walk from the Escape Room and they serve shakes, adult beverages, burgers, sandwiches and basic fare. I will reach out to everyone RSVP'd ahead of time to confirm details.
The Counter - 7919 Sunset Blvd, Hollywood, CA 90046
WHEN
September 22, 2015 at 8:40pm - 10:10pm
CONTACT
Gina Kirkland · · 214-801-9685
6 RSVPS


Sorry, this event is sold out.