Escape Room - Singles Mixer - TAKE TWO!
This event is for singles who have attended at least one SALA event. If we have open slots after SALA folks have had a chance to RSVP, we will open up the remaining spots to other single like-minded friends of those attending.
This is a singles' event, but we want to be as inclusive as possible. The idea to form a Singles' Group was built more around the idea of supporting each other in the same stage of life than making romantic connections . . . although that's welcome too! Sexual preference, age, gender, etc. make no difference to any of us. Come one and come all. If you aren't single, come on anyway and show the rest of us how it's done. :-)
Our first Singles Mixer at www.escaperoomla.com was a total win.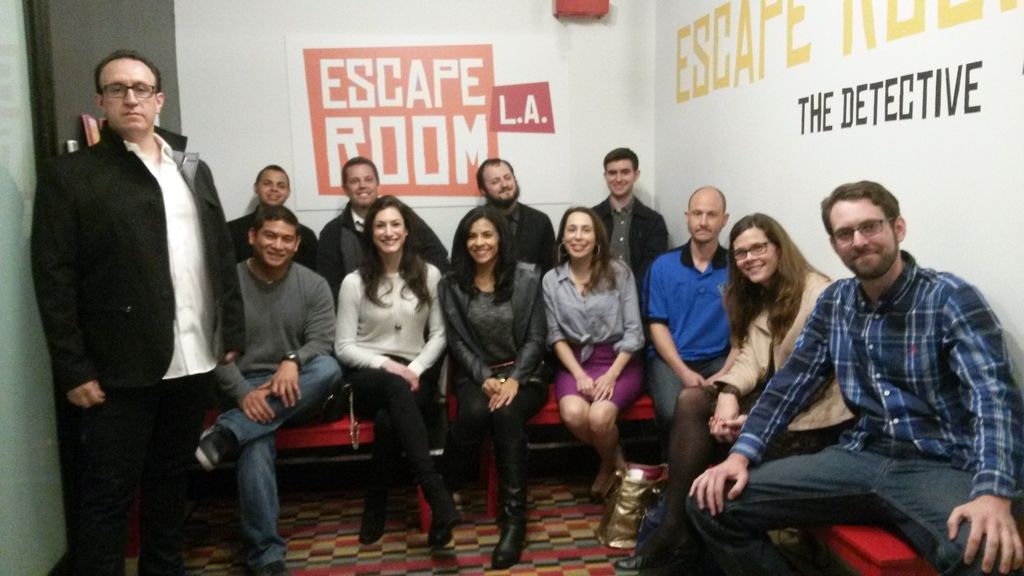 FIRST ESCAPE ATTEMPT - FEB 25th - THE DETECTIVE
We didn't escape, but we had a lot of fun and we are ready to beat the game next time. The new room THE CAVERN debuts late March, so we are going to give it a go on April 22nd. This room is only for a group up to 10. The first 10 who RSVP AND send me $30 by Paypal (use the name gina@kpcomedy.com) will have a guaranteed reservation. 

***** Quick note on sending me the paypal ticket price of $30. Last time several weren't quite $30 due to paypal fees being deducted before it got to me. Be sure to click Friends & Family so I don't get charged a fee. If you pay with a bank account it will be free for you also, but if you pay with a credit card PayPal will add a fee of $1.17. Thanks for being understanding. :-)
Descend into a mysterious cavern deep under the city streets where you'll discover the secrets of a lost civilization until an unexpected turn of events has you fighting to survive as you search for a way to escape before time runs out!
Room capacity: 10 people 
This game is moderately challenging.
Up for the challenge?
After we conquer the Escape Room together, those of us who would like to hang out longer can walk over for drinks at fellow assembler, Shawn Shih's bar, Peking Tavern - 806 S Spring St, Los Angeles, CA 90014. You can stay parked in the same spot for both.
I paid in full for all 10 spots up front to ensure we would have a private room and I will bring all of our tickets.
If we run out of room, anyone else who would like to meet up is welcome to join us at Peking Tavern around 9:30 pm.
Also, important to note that you MUST BE ON TIME. Plan on being there and ready to go by 7:45 pm at the latest, because once they lock the door, you won't be allowed to enter.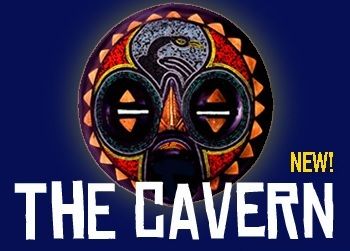 For more info on what to expect . . . 
No special skills are needed. Communicate with each other, search the room carefully, and if you get stuck, move on to another area or a different puzzle.
The game will begin with a briefing by our staff, where we'll review the rules and answer any questions. Then, you'll be led into the room, the door will be locked behind you, and your one-hour countdown will begin. You'll either find your way out within an hour, or we'll unlock the door when your time runs out. Many people probably will not arrive at the solution in time. Whether you do or not, at the end of the game we'll explain how to solve the puzzles inside the room that lead you to the final key. So plan on spending a total of about 90 minutes with us from start to finish.
 Be sure you arrive on time! Leave ample time to find parking and take the elevator to our 3rd floor location. If you arrive after the door to the room has been locked, you will not be allowed to participate.
So what's the prize for escaping? Besides the tremendous pride and excitement you'll feel if you're one of the few exceptionally clever teams to make your way out of the room, you'll also be added to our Hall of Fame where you can bask in eternal glory and recognition!
 1. The surest way to escape is by communicating openly with everyone else in the room. Share clues you've uncovered. Work together to solve puzzles. If you discover new information, be sure everyone in the room knows about it.
 2. Follow the rules. Our staff will review the rules of the game with you before you begin. Certain parts of the room (a piece of furniture or a wall, for example) may not be part of the game and we'll ask that you do not examine them while searching for clues. Cell phones and other electronic devices must remain off and cannot be used while you are inside the room.
 3. If you're planning to get some drinks while you're downtown attending Escape Room LA , please plan to do this after the game, not before. You'll want to have all of your brain cells working at 100% capacity while you're in the room! If members of your group appear to be under the influence of drugs or alcohol, you will not be allowed in the room.
 4. Plan to arrive early or you may not be able to participate. Allow ample time for driving downtown, finding parking, and taking the elevator to our 3rd floor location. There are no refunds or exchanges so please allow more time than you think you might need - LA traffic in the downtown area can be unpredictably heavy at random times of the day or evening. If you arrive after the door to the room has been locked, you will not be allowed to participate.
WHEN
April 22, 2015 at 7:45pm - 10:45pm
CONTACT
Gina Kirkland · · 214-801-9685
11 RSVPS



Sorry, this event is sold out.