November 8th Sunday Assembly
Dr. Foad Dizadji-Bahmani, Assistant Professor of Philosophy at Cal State LA
Where Science meets Science Fiction
The idea that there are "parallel" universes, other universes where, for example, there are "copies" of us, is certainly popular in science fiction. But a variety of physicists and philosophers also think that there really are such parallel universes. No, but really! In this talk I set out three different kinds of "parallel" universes --  1) the Multiverse hypothesis in cosmology; 2) the Many Worlds interpretation of quantum mechanics; and 3) Modal Realism in philosophy. I shall compare the various pictures of reality that they give us and explain the motivation for each.
With Guest Musicians . . . . Streetlight Cadence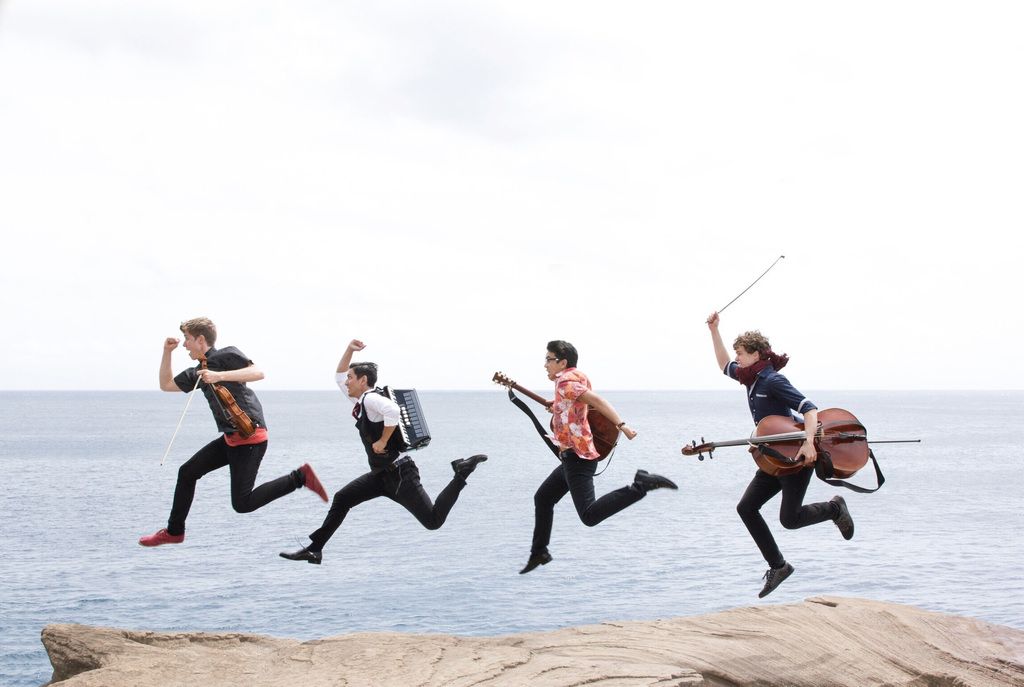 Streetlight Cadence is a four-piece Alternative Folk Pop band that started on the streets of historic Waikiki. What began as a means to pay for groceries has now turned into a full-time career for this group of friends. The band has spent the last six years honing their craft as songwriters and entertainers. Although they came from a strict classical background of musical performance, the men of Streetlight Cadence are anything but your typical quartet. Now based out of Southern California, none are safe from your friendly neighborhood busking band. 
This November marks our community's second anniversary! We'll celebrate with hugs and high fives, and ice cream we'll make on site, courtesy of our speaker Dr. Foad Dizadji-Bahmani. 
We're also collecting care kit items this month: card games, books, snacks (not chocolate) and personal letters. Jason Torpy, president of the Military Association of Atheists and Freethinkers, has requested 15 care packages for Humanists and about 100 more that they can distribute to others. Humanist books and literature are welcome for the Humanist care packages only. 
After the Assembly, we'll assemble a little longer to put together care kits and write letters for Humanist servicemen and women. 
Stick around afterward for coffee and, if you're still game, lunch at the Oinkster across the street.
Sunday Assembly is free of charge, and donations are gratefully accepted.
Everyone is welcome. Free childcare provided.
Complimentary parking is available onsite in our lot, and street parking is also free on Sundays.
* Please note that our website is no longer accepting plus-ones for RSVPs. We ask that all adults RSVP individually or sign in at the Assembly. This ensures that you and your party can stay together while signing in, and it helps us improve our statistical data so we can keep working to improve the Sunday Assembly community. Thank you for your understanding. 
WHEN
November 08, 2015 at 11am - 1:30pm
191 RSVPS