An evening with Neil Degrasse Tyson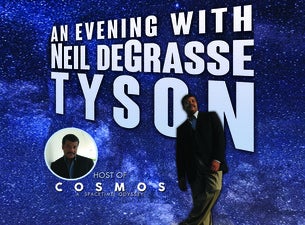 Join fellow Assemblers for "An Evening with Neil deGrasse Tyson" at the Pasadena Civic Auditorium, and/or dinner before at the Blind Donkey.
I will be in sitting in Loge Left. There are still plenty of tickets available including some VIP tickets to meet the man himself. Also, I am going to have dinner and drinks at the Blind Donkey at about 5:45 and walking the .5 mile (1k) over to the event for anyone who wants to join. 
Buy your own ticket through: http://www.visitpasadena.com/events/evening-neil-degrasse-tyson/ If you would like to sit with/near us, please see our seat numbers in the comments below.
WHEN
January 12, 2016 at 7:30pm - 10:30pm
CONTACT
phil jackson · · 8184587238
15 RSVPS


---