Room Escape Zombie Adventure!
This event is now full. If you'd like to try another Escape Room with us, try The Cavern on July 18th, or post your own!
Our first escape attempt was close, but not quiet.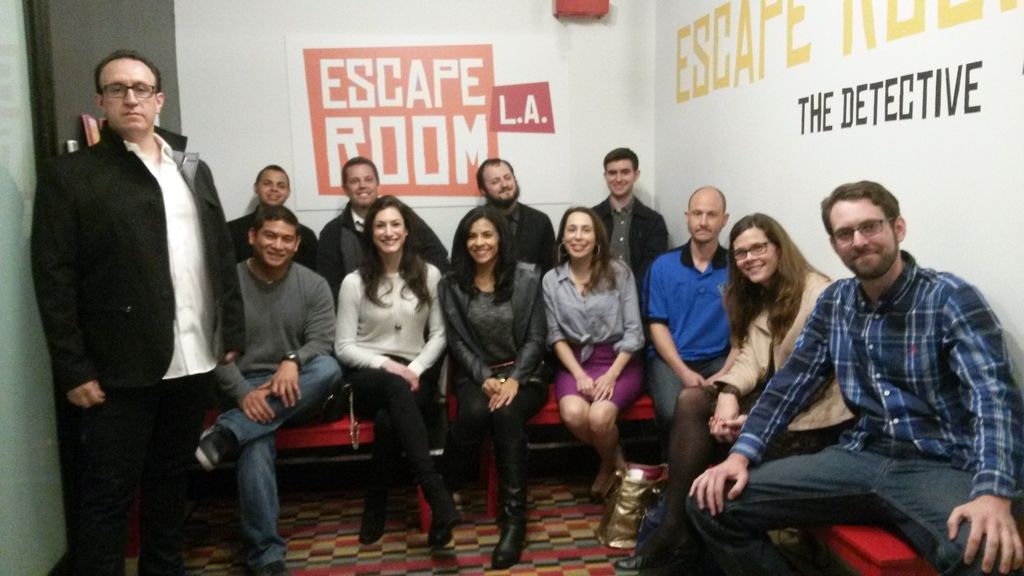 In our second attempt, we made the escape with 15 seconds to spare. 
So, next step?  ADD A ZOMBIE!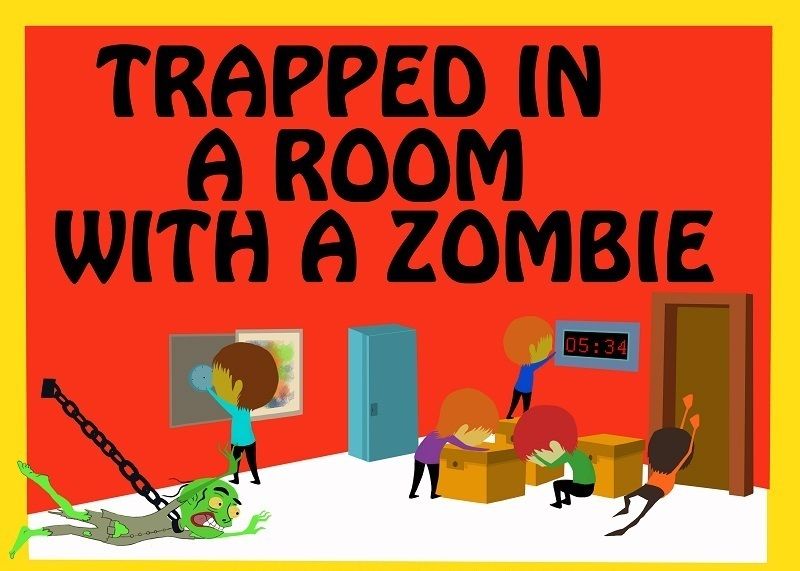 Prepare to be locked in a room with up to 11 other people and a Zombie that is chained to the wall! Hidden in the room is a key that will unlock the door to your freedom.  To find the key you must locate numerous clues and solve riddles.  Every five minutes the hungry Zombie's chain will be released another foot.  Within an hour, the Zombie will be able to reach you.  You have 60 minutes to the find clues, solve the puzzles, unlock the door and escape the room without getting eaten!  Are you smarter than a Zombie?  Find out!
The start time is 8:30 pm, but we all have to be there no later than 8:15 pm in order to get into the room, so let's aim for 8:10 pm to be sure we all make it.
This room is only for a group up to 12. You can get your ticket (and should as soon as possible) by using this link: http://roomescapeadventures.com/los-angeles-tickets/
When you click on the link above, use the drop down list to access June dates and then scroll down to June 19th. You will see Sunday Assembly Party. Tickets are $30.53 each.
After we escape, anyone who doesn't have their brains eaten can join us at The Edison for dinner/drinks. More on the Edison here: http://www.edisondowntown.com/ If you have never been there, it's awesome.
More about the escape room . . .
ROOM ESCAPE ADVENTURES are team building activities that create scenarios where participants must rely on each other, their ability to communicate and their creative genius to escape a room. Our productions allow people to get a taste of what it would be like to be on reality TV shows such as Fear Factor, Minute To Win It, Survivor & The Amazing Race while implementing their leadership, communication and problem solving skills that are used in the everyday work place.  Participants must use their wit, sleuthing skills, team work and sheer determination to find clues, solve puzzles and unlock a door within 60 minutes to escape a locked room.
Participants get to become part of a plot and a cohesive unit that actively controls the story line of their session. Gone are the days when we only had the option to just go to a movie and watch the action unfold.  With Room Escape Adventures, you get some skin in the game as you and your friends and co-workers become the protagonists who race against the clock to determine your own fate.
When you attempt a room escape, for 60 minutes of your life you will become totally removed from your current world and are focused on nothing but escape.  The circumstances that are created bring about excitement, laughter and ample amounts of adrenaline and force you to manage yourself efficiently and effectively with others thus creating a amazing team building experience.  Whether you escape or not, at the end of the day, you will have created a memory and will have learned communication lessons that will be etched into your mind for eternity.
At the end of every session, our staff analyzes each participant's ability to problem solve, communicate effectively under pressure and demonstrate the spirit of a cohesive unit.  Prepare for one of the most high value team building experiences you have ever done!
WHEN
June 19, 2015 at 8:10pm - 9:40pm
CONTACT
Gina Kirkland · · 214-801-9685
14 RSVPS



Sorry, this event is sold out.