Summer Solstice Celebration
UPDATE:
We are in place and holding a spot at the beach. You can see where here: 
https://goo.gl/maps/4gHgSqrDwcr
We are in the RV section of Dockweiler just north of Tower 57. It's a 5 minute walk south of the regular parking lot. 4th pit from the north on the easternmost side. If you want to text on your way to see what is still needed, if anything, you can reach Gina at 214-801-9685.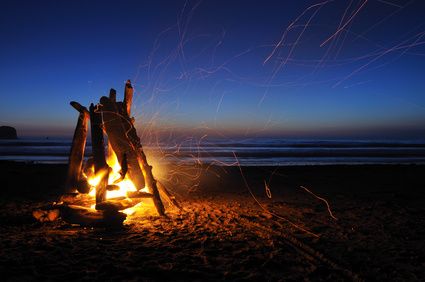 Summer Solstice is here--the peak celebration of summer when the days are longer than the nights. Since the beginning of time, our ancestors have marked this time of experiencing more "light" with ritual and celebration. It is a time of celebrating the fullness of life and of taking the time to raise our energy for the good of ourselves, our planet, and those around us. While we often light fires to honor our dependence on the physical sun, we can also honor the fire within us as a reason to celebrate and be grateful. We look forward to celebrating with you in community.
The Summer Solstice was June 20th, but we'll be gathering at Dockweiler Beach on Saturday, June 25th to celebrate this one life we know we have together with music, food, games, community, expressions of gratitude, and a bonfire.
Please let us know how many people you are bringing so we can plan to have enough supplies for everyone.
We are also asking everyone to contribute in way of food, drinks, supplies, money, or time in volunteering for the event. Please check this list of what we need and let us know what you can contribute to make this a great event.
Click here to take a look at the google doc and sign up for the potluck and supplies.
If you would prefer to send a financial donation to assist with purchase of firewood and other needed supplies, you can do that here (suggested donation amount $20).
If you would prefer to donate your time in assisting by coming early and holding our spot (any time between 8 am and 4 pm), please email Gina at gina@kpcomedy.com
Dockweiler Beach is at 12000 Vista del Mar, Playa del Rey, CA 90293.
Parking in the area ranges from $3 - $13 and there are also some meters and free street parking spots. You can look at parking information here: http://www.californiasbestbeaches.com/dockweiler/dockweiler_state_beach.html
We do expect it to be busy at the beach on a summer weekend, so Lyfting in and out of the area after parking elsewhere is also an option. We will be set up at one of the fire rings on the beach. Look for Sunday Assembly shirts and yellow balloons. We'll also update this list and the facebook event once we claim a spot, so keep an eye there and in your inbox. 
In addition to the bonfire, there will be food, beverages, games, music, and an opportunity, if you wish, to speak a few words of gratitude as we move fully into summer and celebrate this renewal of energy in our lives.
We are officially kicking the event off at 4 pm and the beach closes at 10 pm. Sunset will be at 8:08 pm that evening. We do need a few people to come early (as early as 8 am) to secure a spot. We have a couple of people set to do that, but if anyone else can volunteer to come early to hold our spot and keep company, that would be fantastic.
In addition to what you bring for the potluck, you might want to consider bringing:
Beach games! Anything that we can play outside is great.
Beach chair or chairs (extras are great for those who don't have one)
Beach blankets (again, if you have an extra to share, that is great!)
Small cooler for drinks and keeping snacks
Flashlight, lantern, or electric candles
TV Tray or small tables for food (if you have one)
Hand sanitizer, tissue paper, etc for the bathrooms (supplies aren't always guaranteed in the beach bathrooms)
Sunscreen and/or a hat if you need one
Appropriate clothing for a temp change – It is predicted to be a high of 81 degrees that day and a low of 64 degrees at night so you might need warm weather clothes, swim clothes, and a sweater or blanket for night
Musical instruments and your voice – we hope to have a few songs. If you play an instrument, please bring it. If you want to bring musical accessories like tambourines, maracas, etc., those are also very welcome.
Park Rules:
Fireworks of all kinds are illegal in LA.
Glass is not allowed on the beach. (Please bring non-glass containers for beverages.)
Pets are not allowed.
See you soon!
WHEN
June 25, 2016 at 4pm - 10pm
WHERE
Dockweiler State Beach
12000 Vista del Mar
The beach is at the western terminus of Imperial Highway & Vista Del Mar
Playa del Rey, CA 90293
United States
Google map and directions
CONTACT
Gina Kirkland · · 214-801-9685
62 RSVPS